On 20 August Hayabusa owners and fans were thrilled for the first time in 4 years to be back for the in-person summer session of the 13th annual Hayabusa Station Festival at Yazu Town in Tottori Prefecture. The motorcycle parking lot quickly filled up and overflowed with 2,300 motorcycles, including other models carrying riders who came to admire Hayabusa. A total of 2,600 fans came from as far south as Taiwan and as far north as Hokkaido to enjoy this special event.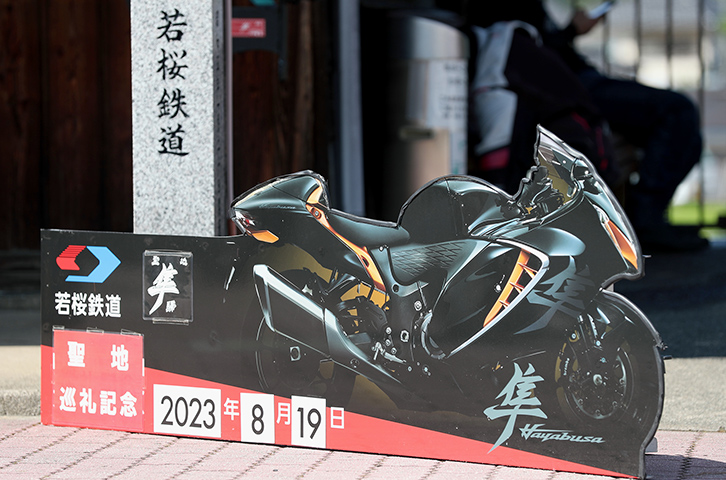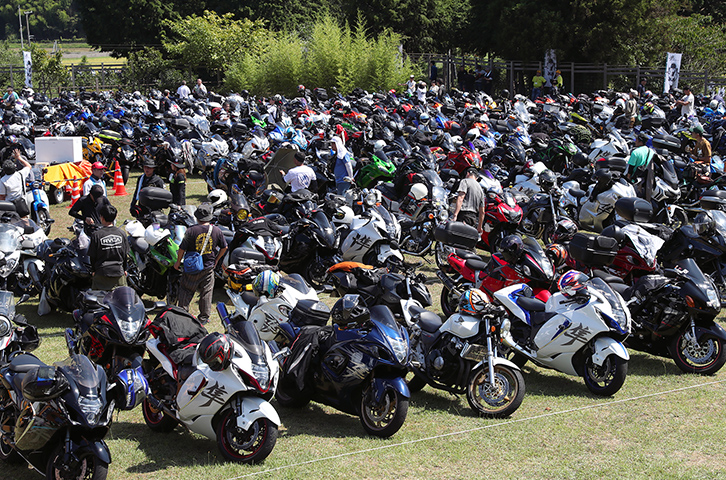 After arrival, the visitors enjoyed the food and bike product booths. A special attraction for all visitors was the 25th anniversary model Hayabusa display in the Suzuki booth. Also, visitors enjoyed seeing the showcased specially customised "Tetsu-busa" that had once been ridden by well-known rider Yukio Kagayama.
Soon after the opening ceremony, Chairman of the Hayabusa Station Festival executive committee, Yu Ishitani, greeted the crowd with a firm "Welcome back, everybody." Yazu Town Mayor Hideto Yoshida joined the welcoming remarks followed by Suzuki Motor Corporation President Toshihiro Suzuki's conveying of condolences and prayers for swift recovery for those affected by the recent typhoon. Following the ceremony, crowd photos of the day's riders and festival participants were made including an overhead shot by an aerial drone.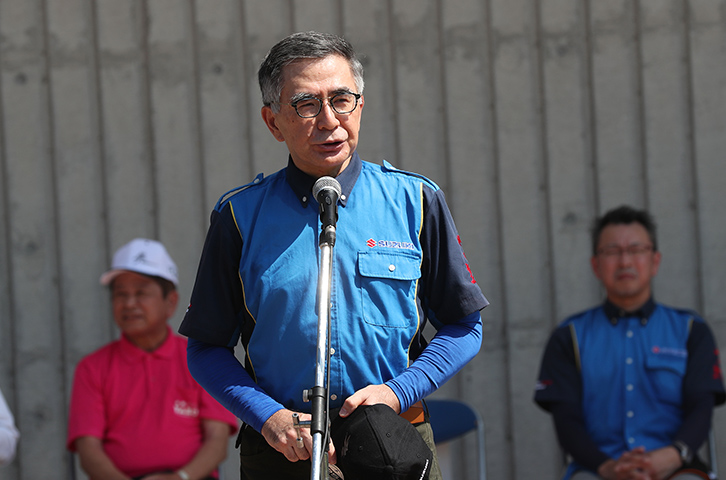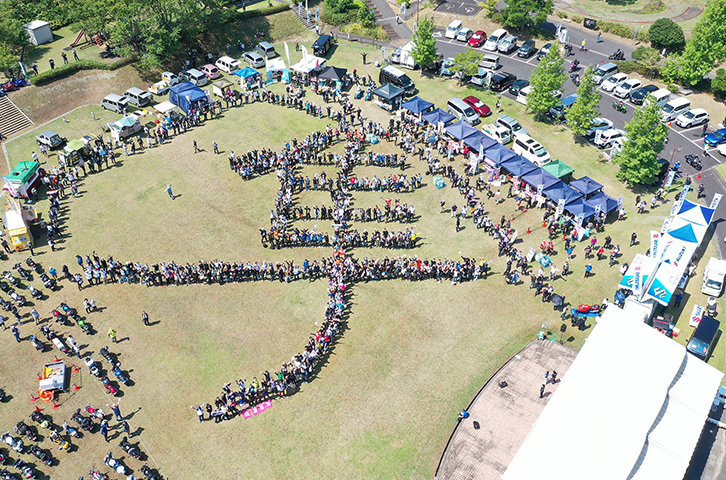 The high point of the day's activities for many was a talk by Suzuki engineers who shared the behind-the-scenes story of the birth of Hayabusa Generation III and the creation of the 25th anniversary model. The audience listened intently until the end to hear meticulous details about the model's development, details only known to Suzuki's talented development team of engineers. Later, the stage was graced by the local women's association members who brought a soothing atmosphere to an exciting day with their Hayabusa Ondo dance performance.
At the Wakasa Railway's Hayabusa Station, a live falcon (hayabusa in Japanese), Yazu-chan, served as station master for a day, looking on as many riders took pictures of the Hayabusa-decorated train as it arrived and departed from the station. By the close of the event, event organizers were able to hand over a total of JPY468,000 as a donation for relief for Typhoon No. 7. As the day drew to a close, President Suzuki and Suzuki staff joined the Yazu Town mayor to wave goodbye to visitors looking forward to meeting again next year.